Our goals are simple,
reduce our waste and consume less.
---
Total Tennis is fully committed to being a thoughtful and responsible global citizen. Our goals are simple, reduce our waste and consume less. To achieve these, we recycle and compost; dramatically reducing our contribution to landfills. Additionally, we have started an organic garden to produce our own fruits and vegetables, and a solar field to generate our own electricity.
---
Using Solar Energy
Our goal is to reduce our carbon emissions. On Earth Day 2010 Total Tennis went online with the largest solar array in Ulster County. 468 solar panels produce 35% of Total Tennis' electricity. We are proud to be powered by the sun.
Click on the following links for more information:
Business Fights Global Warming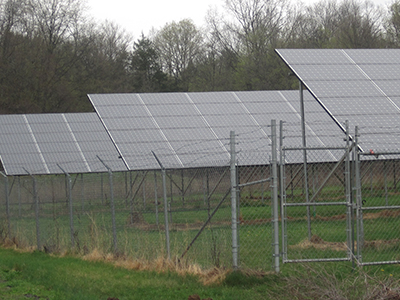 ---
Our Organic Garden
Our organic farm, three miles away, reduces our consumption from industrial farms. Our farm yields uncontaminated produce, which is offered daily in the salad bar. From June through November, Chef Dan prepares delicious vegetables from A to Z: arugula, beans, beats, broccoli, cabbage, carrots, collards, kale, onions, snow peas, squash, and zucchini. Our flock of 200 chickens produces fresh eggs daily for breakfast.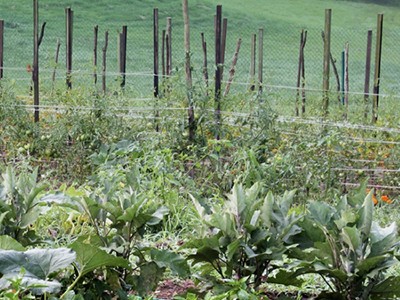 ---
Serving Free-Range Meat
We at Total Tennis focus on selecting and serving quality organic meats. We acquire our meats and poultry from farmers who pledge to raise animals in a humane environment; and who oppose the use of any antibiotics, growth stimulants, hormones and pesticides.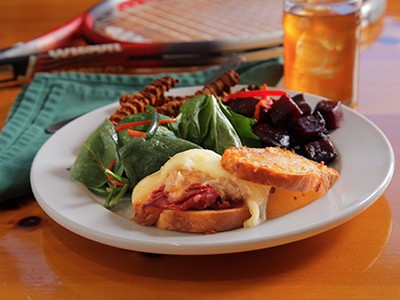 ---
Compost
In addition to reusing and recycling all paper and cardboard products, and providing plastic and glass bottle recycling on the tennis courts, we have taken measures to reduce our contribution to local landfills. We have restructured our kitchen to compost all organic waste generated during preparation (peels, rinds, seeds etc,) and trained our kitchen staff to separate organic and inorganic waste left on plates, so discarded food (when uncontaminated) can make it to the compost.